Community Bushland Walks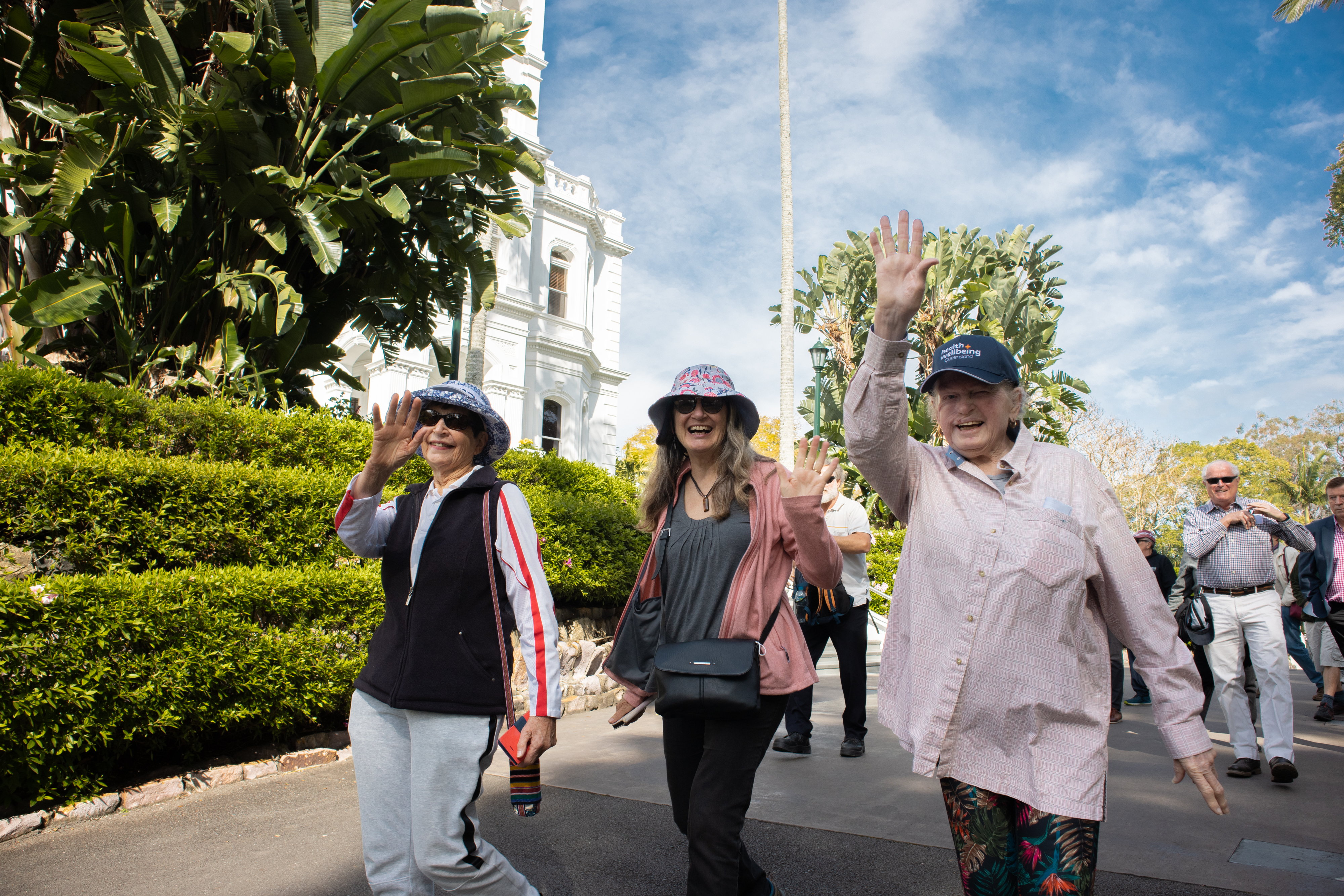 Wellbeing walks for the community through the Fernberg bushland will recommence in 2023, with dates to be made available here. 
Thank you to Health and Wellbeing Queensland for their support of these walks in 2022.
Key information
Entry to the Estate is via Gate B, with street parking available on Fernberg Road and surrounds.
The pathway is approximately 1.1km in length and winds its way through the ten hectares of bushland occupying the estate.
Participants should have a medium level of fitness, as there are some hills and challenging surfaces, including gravel pathways. Unfortunately, this event is not wheelchair accessible.
Participants are encouraged to wear comfortable walking clothes and sturdy shoes, and to bring a hat, sunscreen and a water bottle.
Pets (with the exception of assistance dogs) are not permitted.
Health and Wellbeing Queensland will kindly provide all walkers with complimentary fruit and water.
Entry to the Government House Estate is subject to all visitors following the protocols outlined on the Government House website.