Government House

News and Publications

Governor launches children's book, 'A Place for All Queenslanders'
Back to Latest news
Governor launches children's book, 'A Place for All Queenslanders'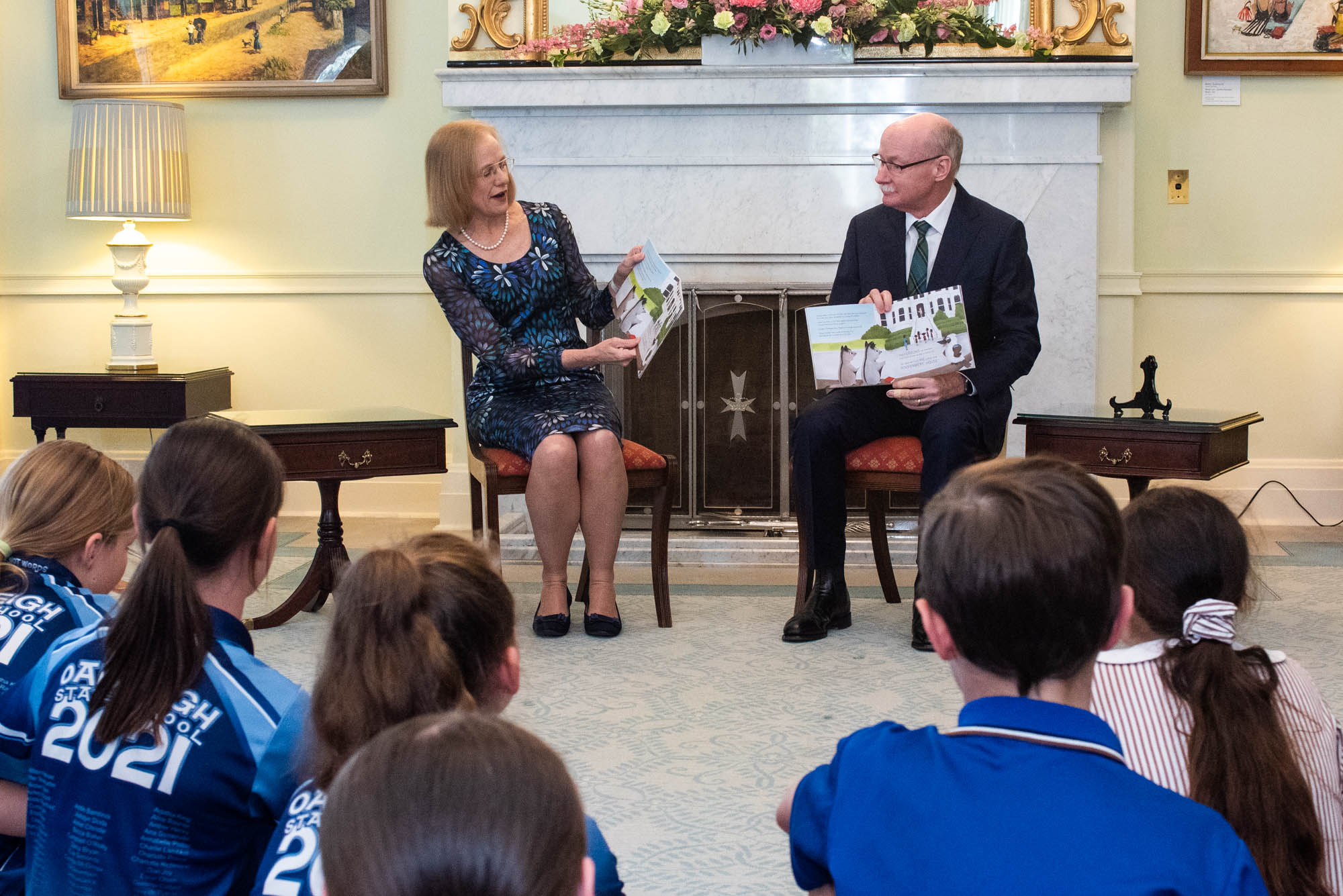 Her Excellency the Honourable Dr Jeannette Young PSM, Governor of Queensland, today launched a new children's book, 'A Place for All Queenslanders' at Government House.
The picture book, published by the Office of the Governor, follows a day in the life of Mac and Mary, two squirrel gliders who live in a large cedar tree on the Government House estate.
With their kookaburra friend, Goodwin, Mac and Mary learn all about the Governor's constitutional, ceremonial and community duties, before being invited by the Governor inside Government House – 'a place for everyone'.
"When I was sworn-in two weeks ago, I pledged to use my time as Governor to promote literacy, especially for young girls and Indigenous Queenslanders," Her Excellency said at the launch.
"I think it is just so important for our children to be able to read and write – it is a window to a better future.
"Graeme and I also want to ensure that as many Queenslanders as possible – young and old – feel welcome here at Government House.
"I am, therefore, delighted to host this special book reading and launch the latest Government House publication, a children's book called 'A Place for All Queenslanders'."
Her Excellency and Professor Graeme Nimmo RFD read the book publicly for the first time at the launch, to students from Ashgrove State School, Oakleigh State School and St Joseph's Catholic Primary School, Bardon.
'A Place for All Queenslanders' is published by the Office of the Governor, with illustrations by Brisbane illustrator Ms Amanda Letcher and creative design from JSACreative.
Fernberg has been the official residence of Queensland Governors since 1910, when Sir William MacGregor and Lady MacGregor (after whom 'Mac' is named) moved in.
The Government House bushland was declared a Sanctuary for Animals and Birds in the 1920s by the State's 14th Governor, Sir John Goodwin and Lady Goodwin (after whom 'Goodwin' is named).
'Mary' is named after Queensland's first female Governor, Mary Marguerite 'Leneen' Forde
Download your free copy of the book here on the Government House website.