Spot the chick!
It's breeding season at Government House in Brisbane, with almost every nesting box, log hollow and native shrub full of the chirping of little beaks.
But you have to have eagle eyes to spot them! 
Study this photo carefully and other than a few twigs and a bunch of leaf litter, what do you see?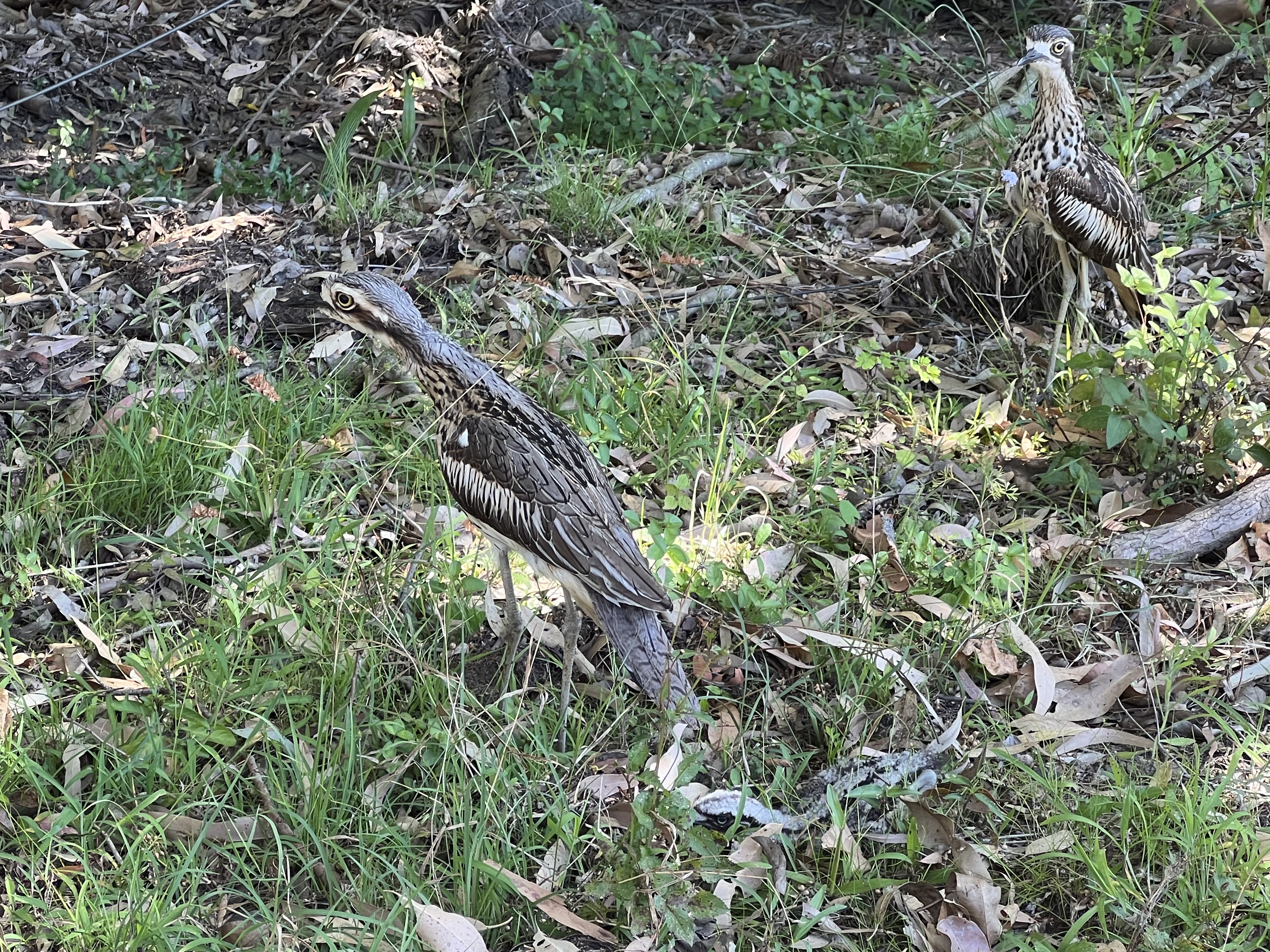 If you said a couple of bush stone curlews, you'd be correct! But if you said two adult curlews and a chick you win the grand prize! 
See it here, right next to its watchful and extremely protective parents?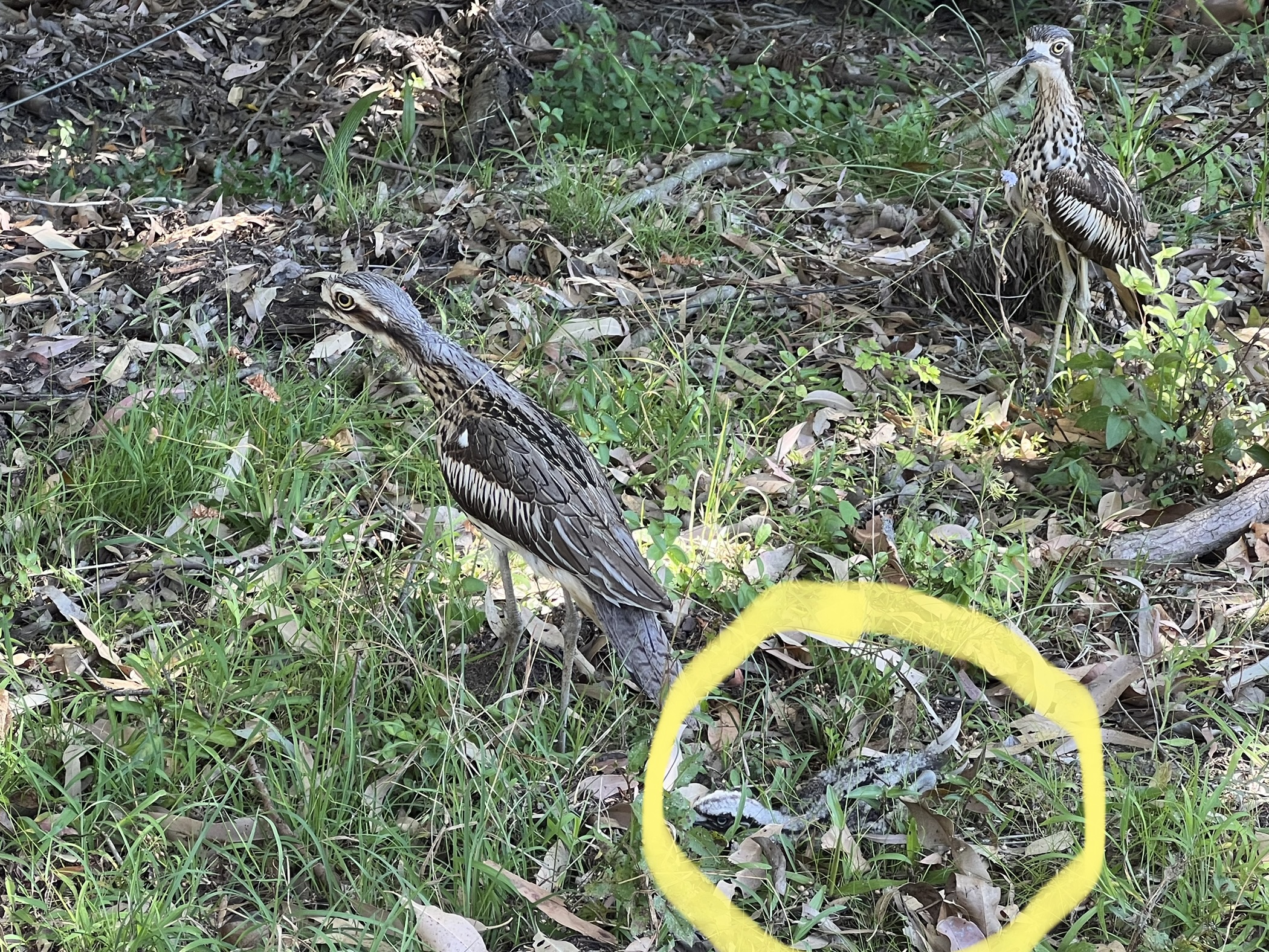 This curlew family is among the recent finds by our horticultural staff, whose ethos of "nesting, resting, feeding and breeding" is paying dividends. 
As the custodian of Brisbane's oldest parcel of remnant bushland, the Fernberg Estate in Paddington, the Office of the Governor has prioritised the preservation of native bird and animal species there. 
As such, the Office uses a conservation plan and a bushland management plans to guide this important work, including the placement of a network of nesting boxes for native bird species, and the regular trapping and safe transfer of predators such as foxes and cats. 
And staff take pride in documenting the success of this land management, in the most unobtrusive manner possible. 
Just last week, we spotted not one but SIX tawny frogmouths, sitting in a tree!
Can you see them?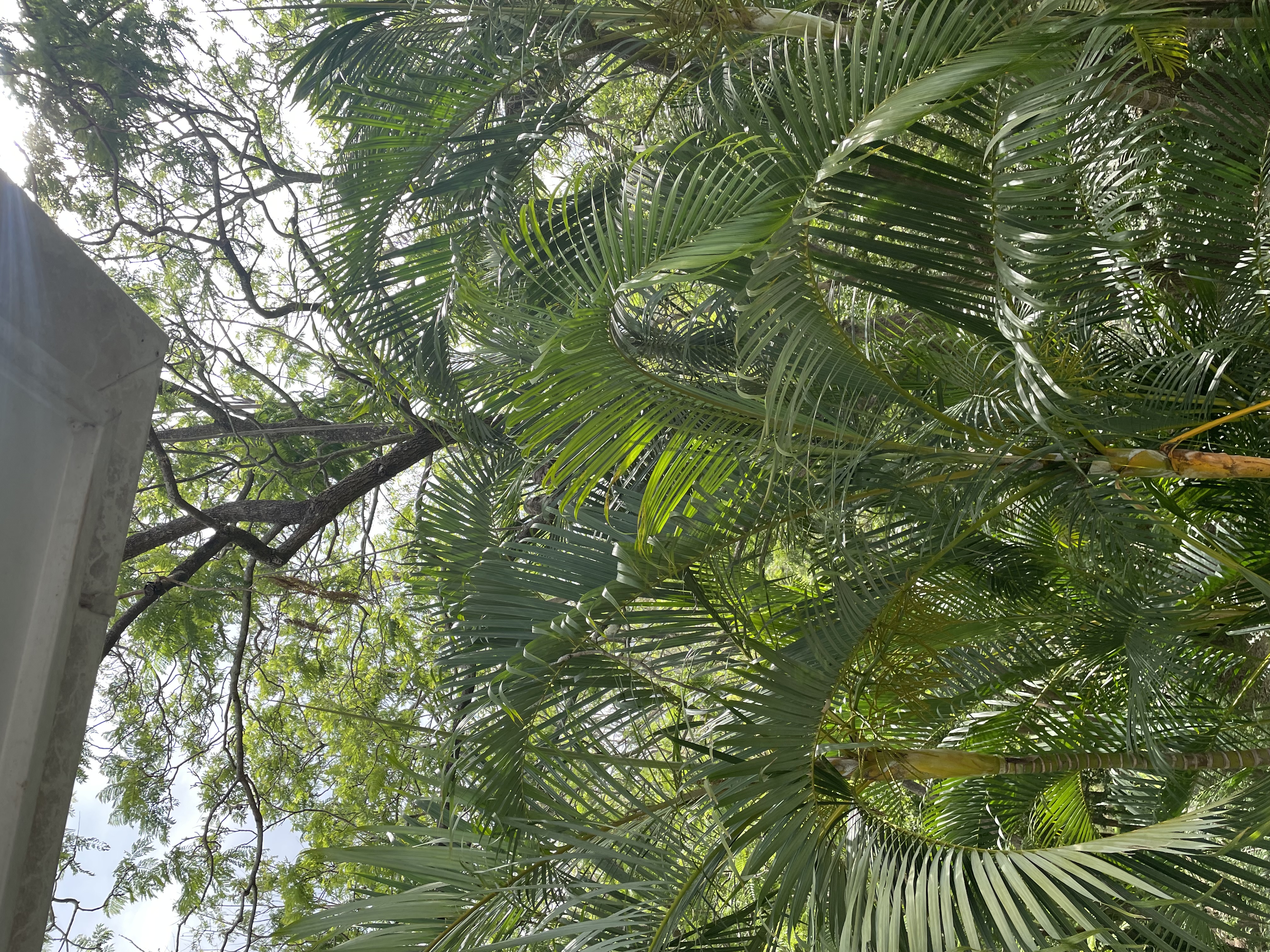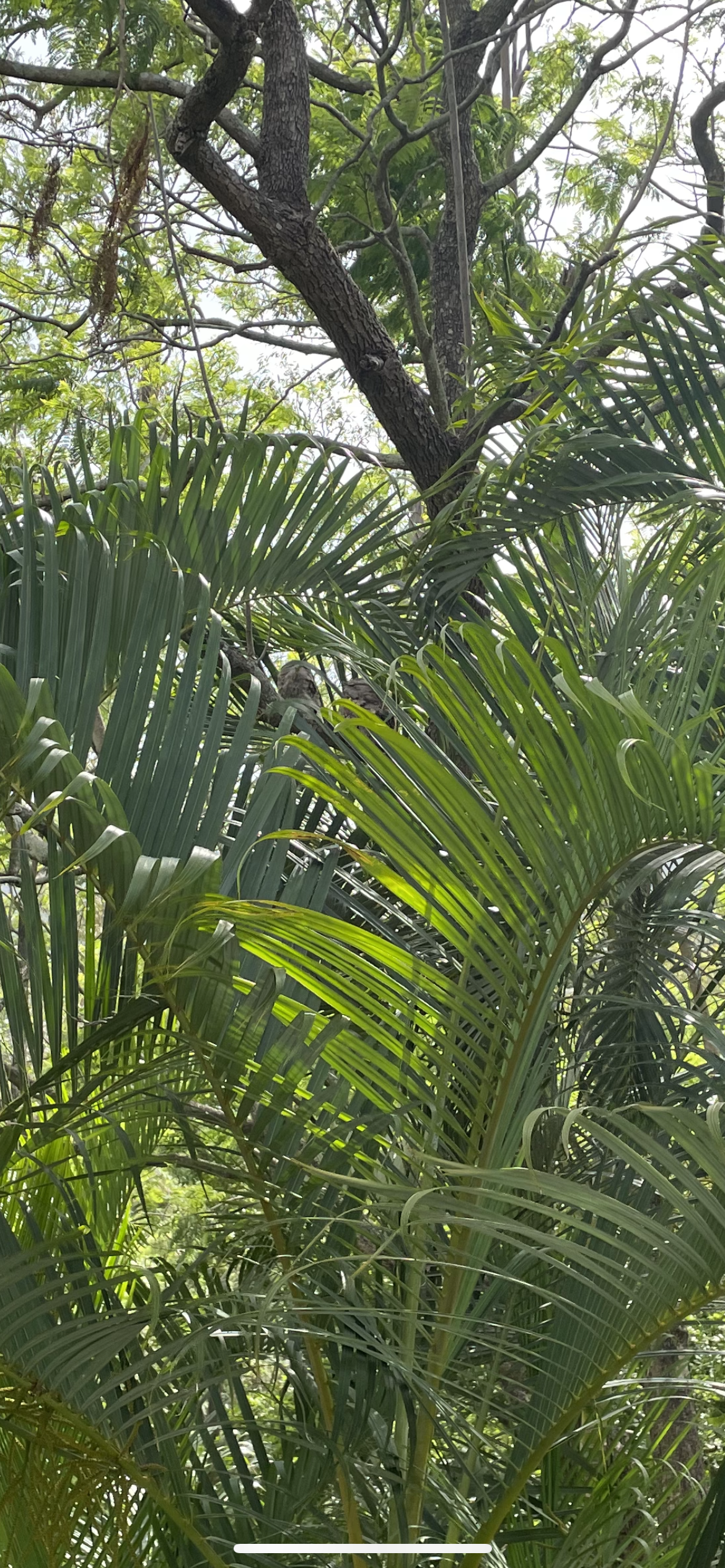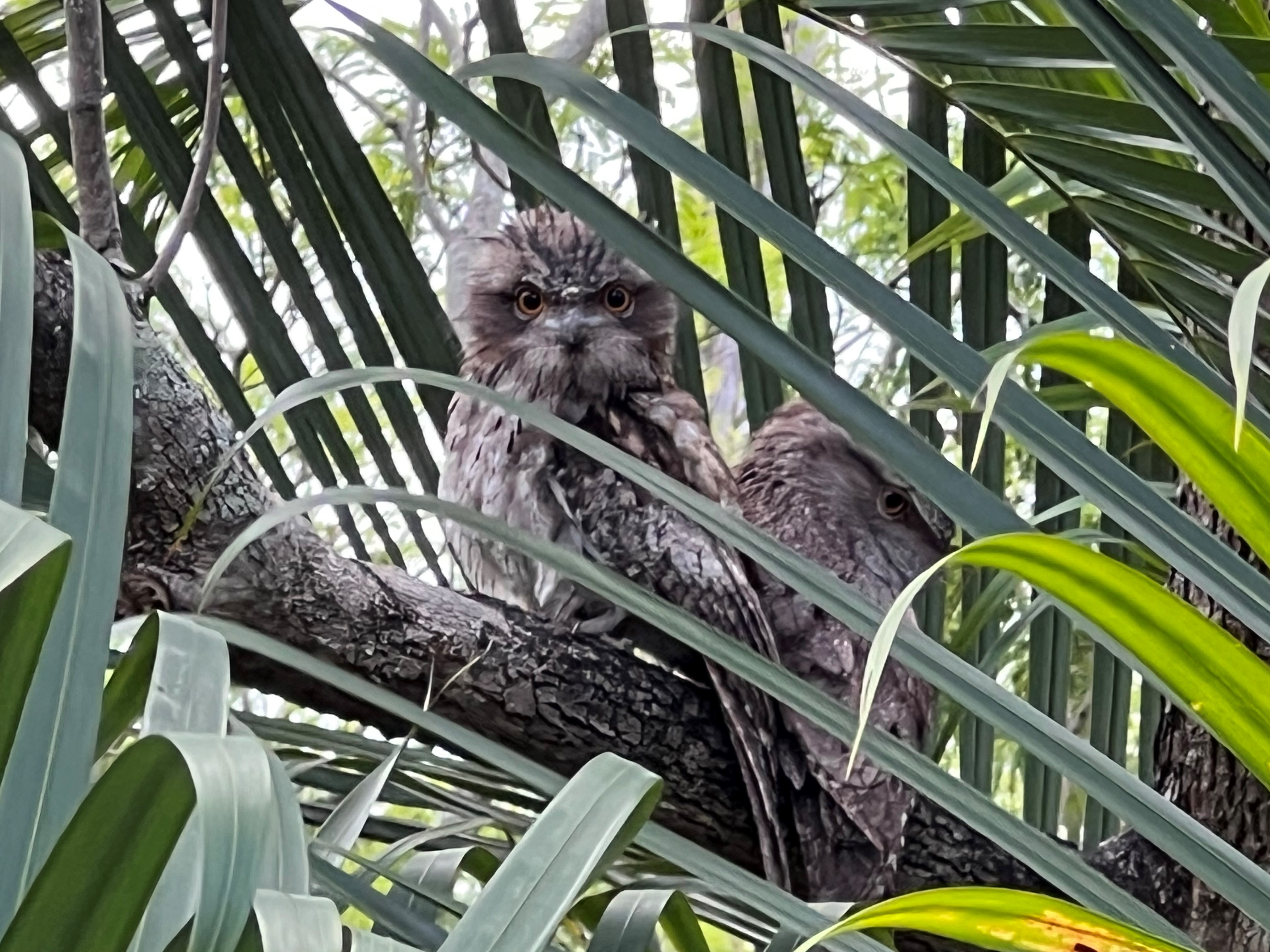 Whoops, too close! Now who's looking at who? (No, that is not an owl pun, as tawny frogmouths are more closely related to nightjars).
Only staff know the locations of many of the regular nesting sites, although they also welcome visitors to the estate to try and spot the newborns on any of the regular guided tours available. 
After all, Her Excellency the Honourable Dr Jeannette Young AC PSM has undertaken to make Government House a place for all Queenslanders to enjoy. 
In that spirit, enjoy this photo of moorhens and their chicks … if you can spot them!